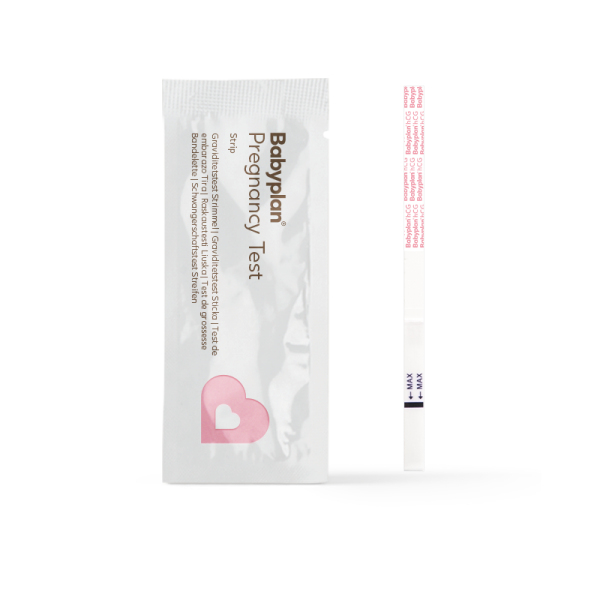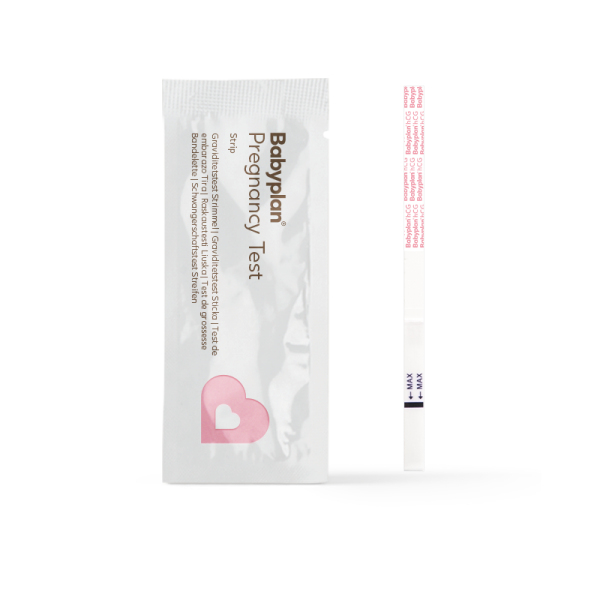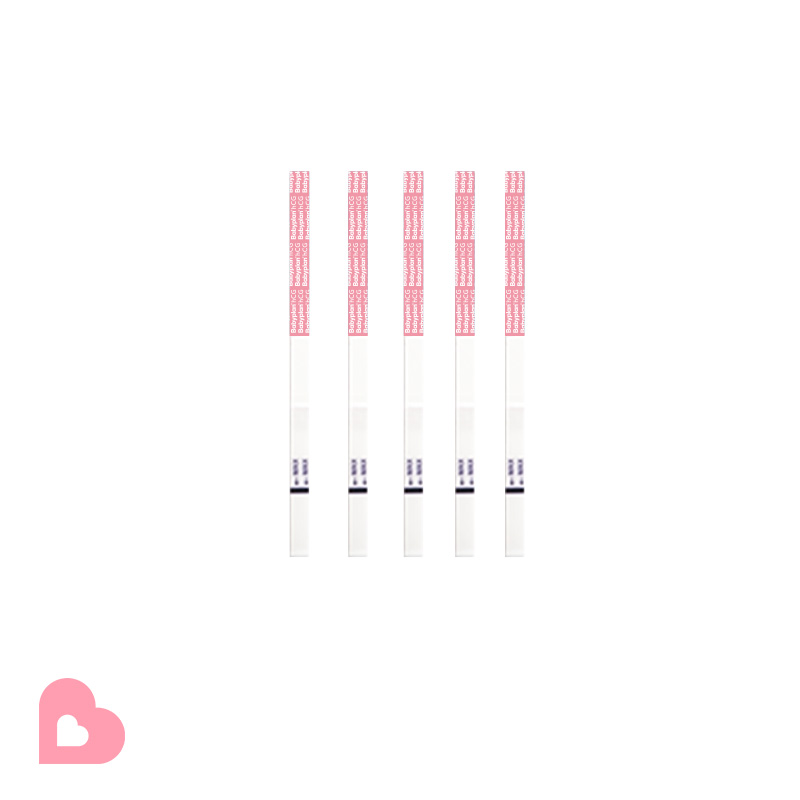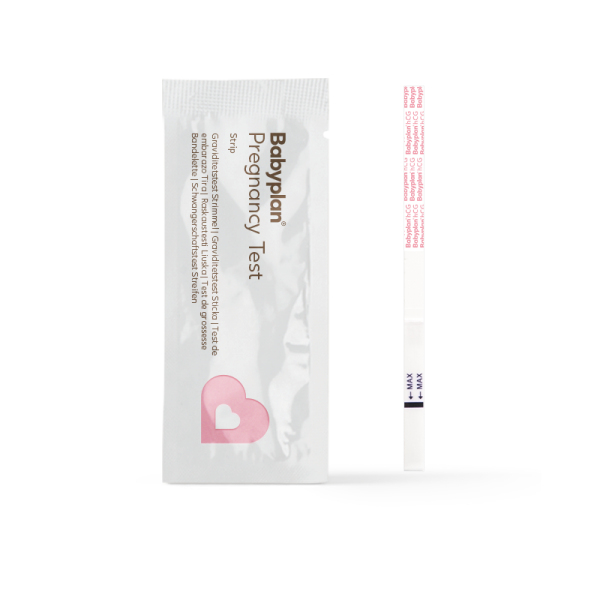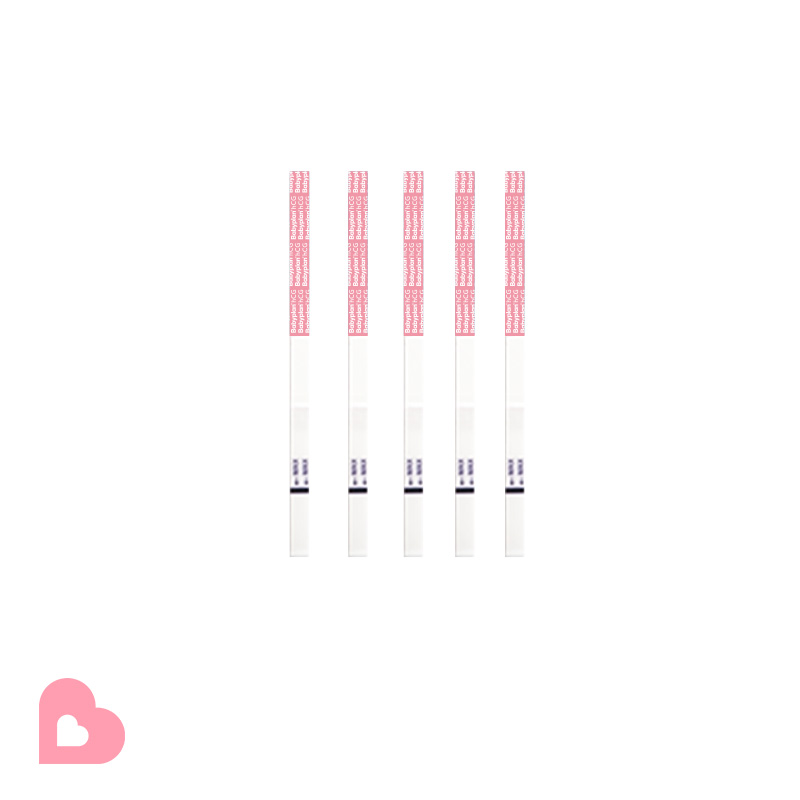 A 99,6% accurate answer in just a few minutes.
Babyplan pregnancy test strip is a safe choice when testing for pregnancy. This 99,6% accurate pregnancy test can give you a reliable result and tell if you have pregnancy hormone in your urine. The test has a high sensitivity and can measure the pregnancy hormone down to 25m/IU, and as early as 6-15 days after fertilization.
How to perform the test
The strip test should be used by collecting a urine sample in a clean cup and then dip the test in it. Positive results can be read as early as 1 minute.
Babyplan pregnancy test strip is both CE marked, and approved by the American FDA.
Advantages:
One of the cheapest pregnancy tests on the market.
The same type of pregnancy test that you can buy at the pharmacy.
Quick result – usually shows after approx. 60 sec.
A long shelf life – usually  ½- 1 year.
CE marked pregnancy test for professional and home use
FDA approved (US Food and Drug Administration)
Video – How to use pregnancy test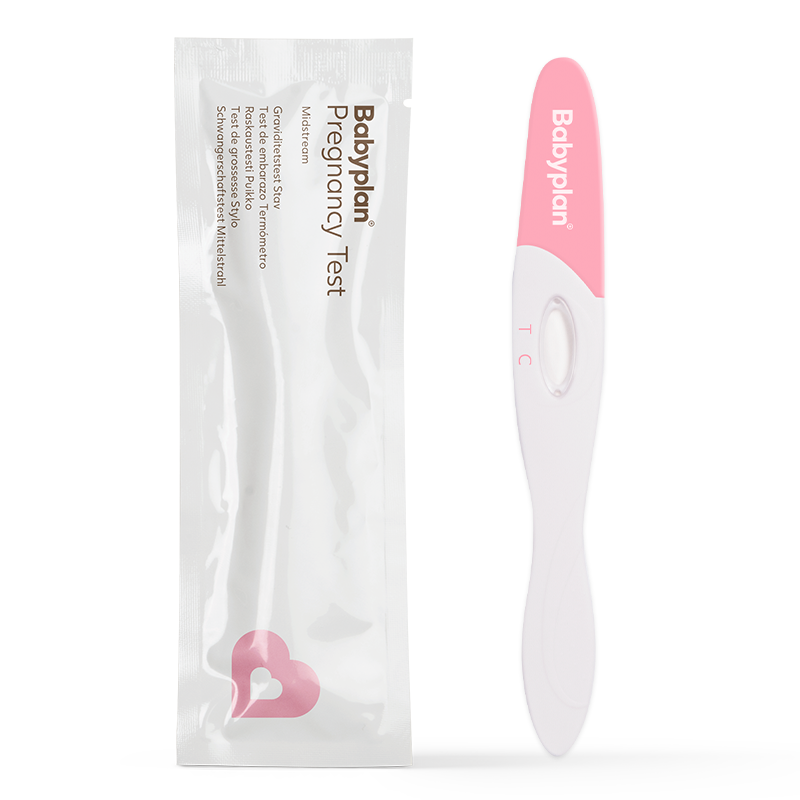 Pregnancy test which is very easy and hygienic to use. Safe and accurate result.