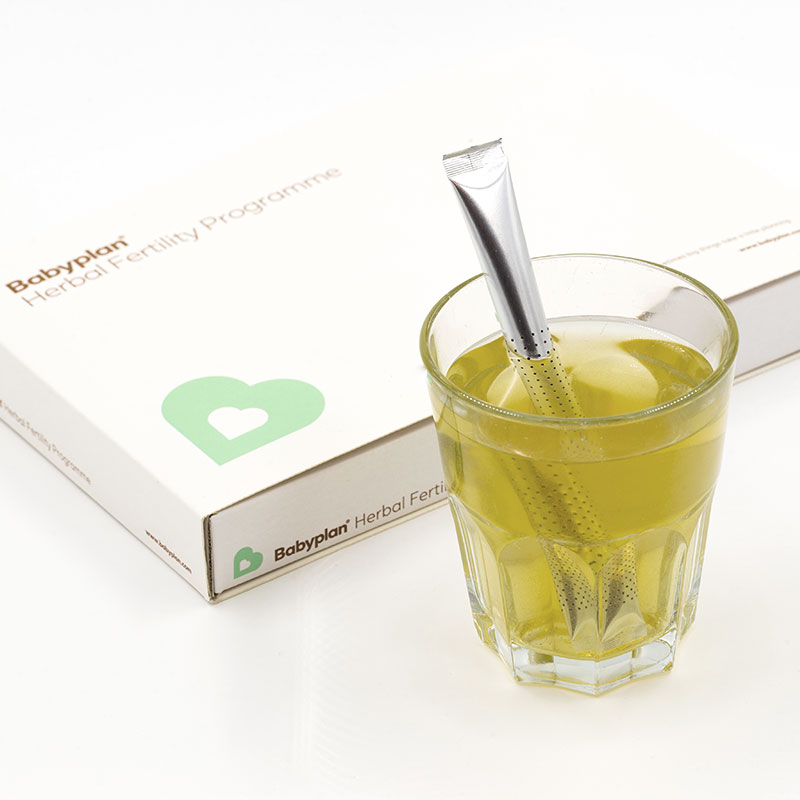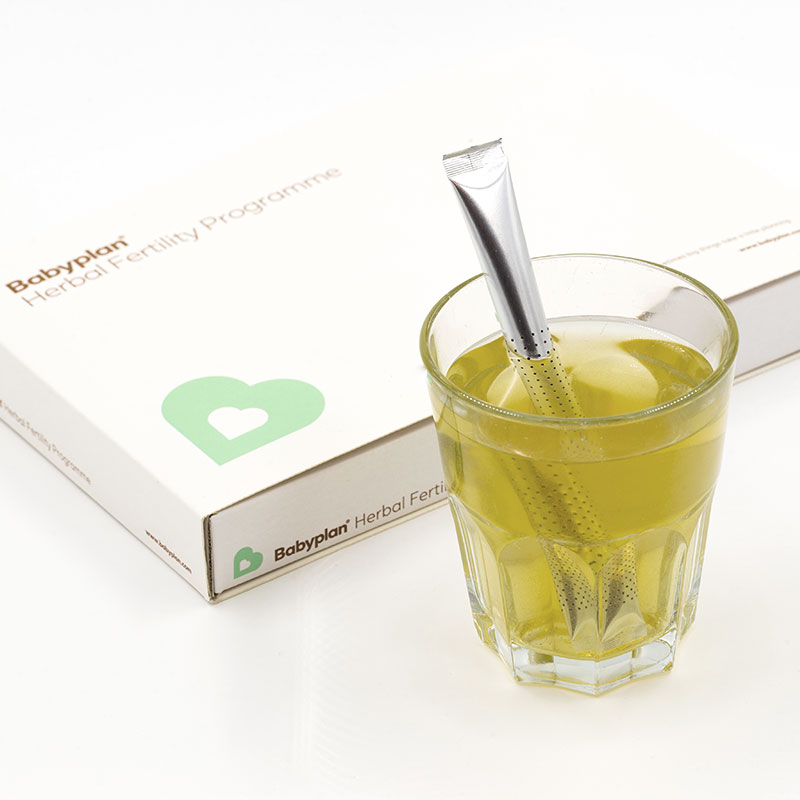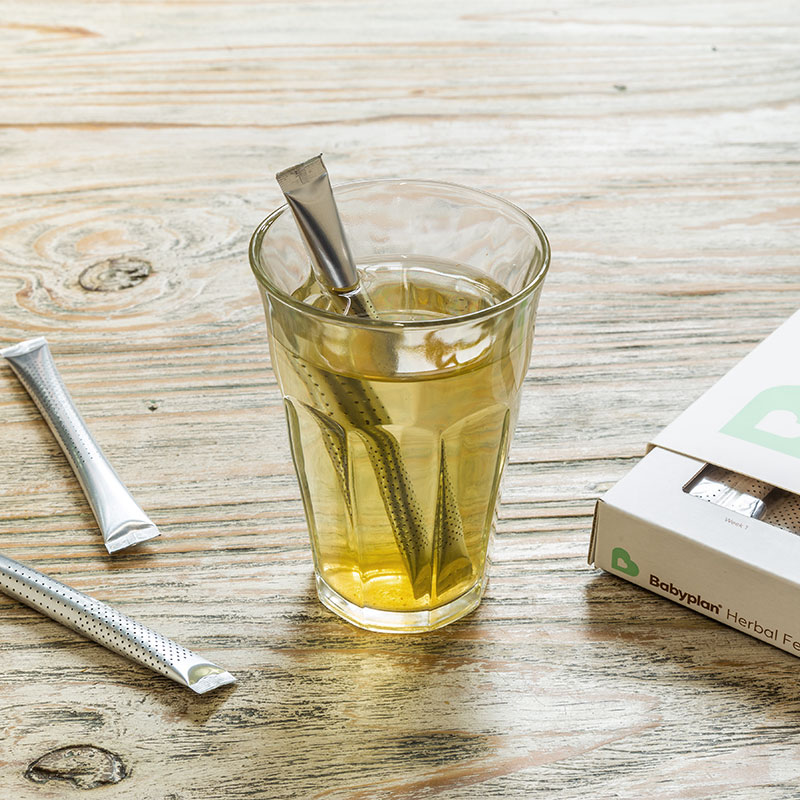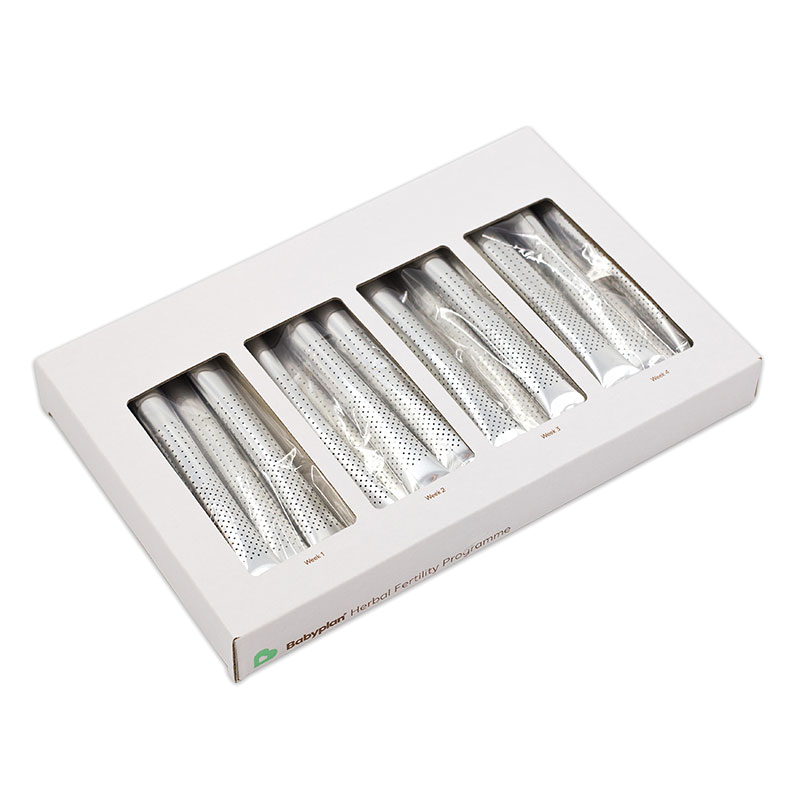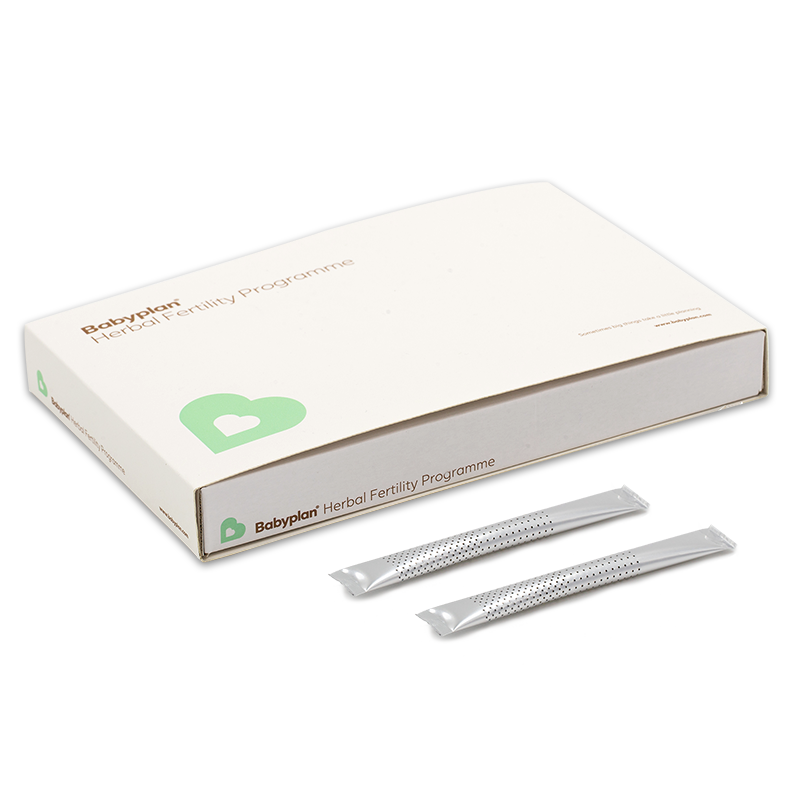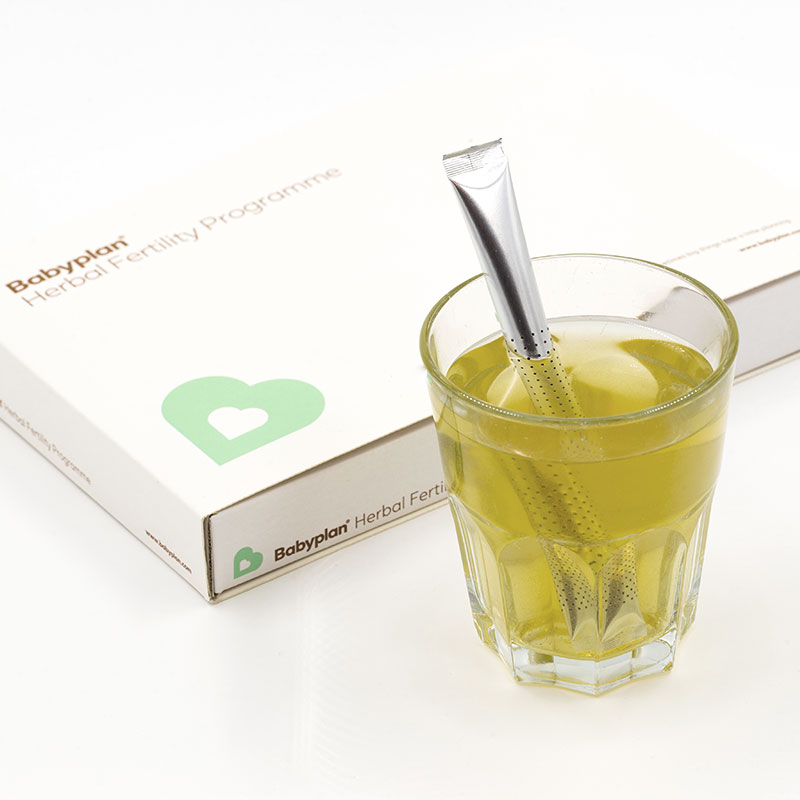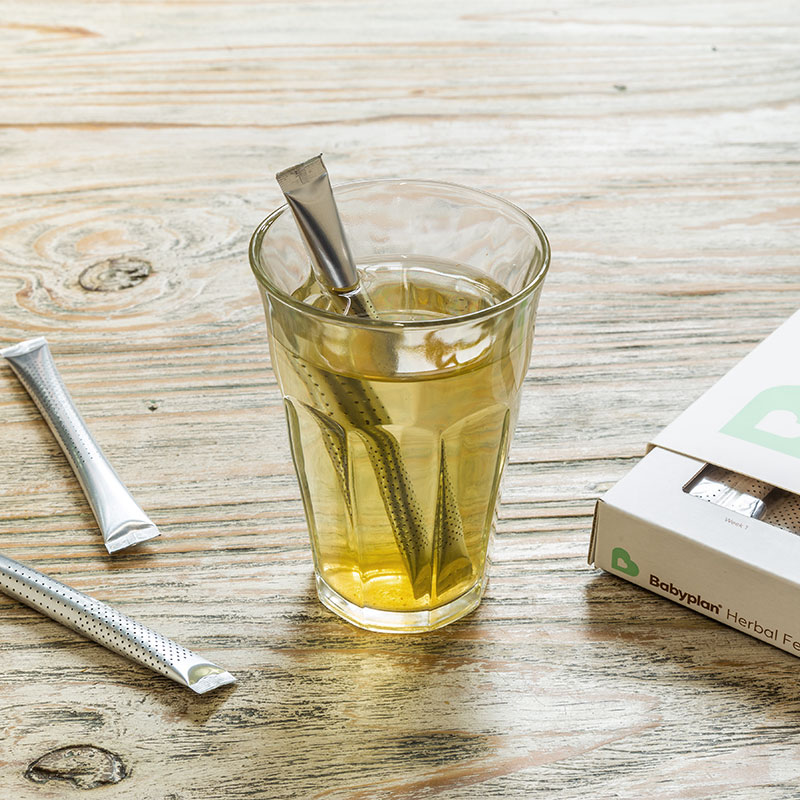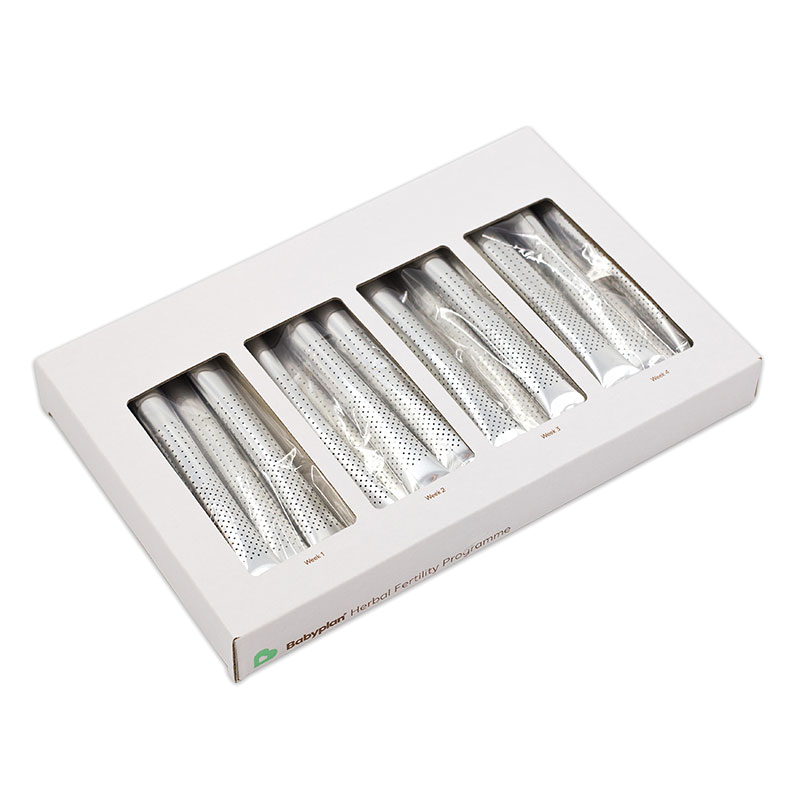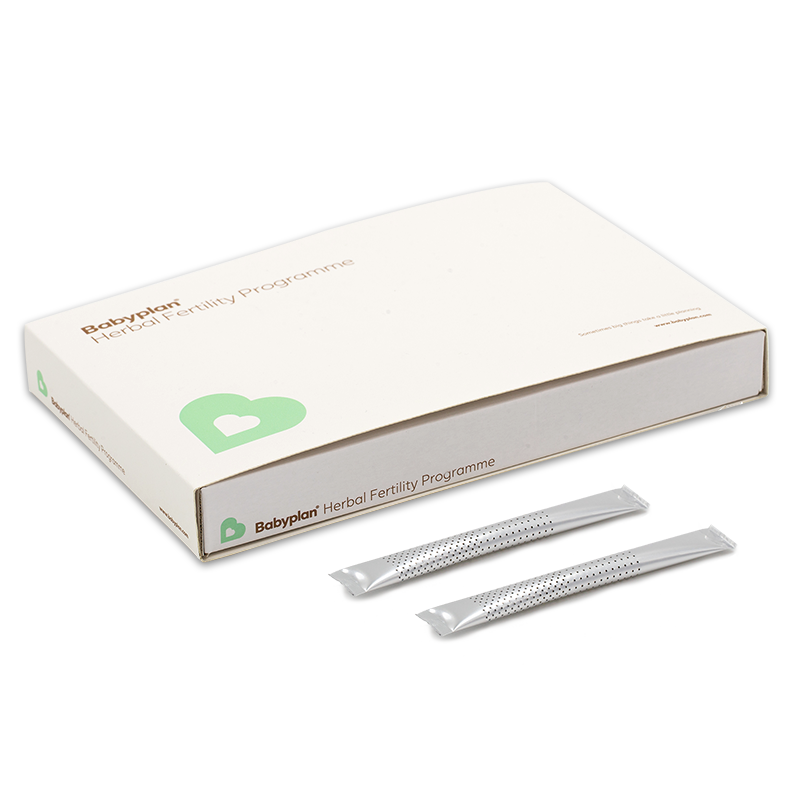 A natural and effective fertility program that builds on the classic Chinese knowledge of herbs that have been used for thousands of years to support your body's natural cycle.
The Herbal Fertility Program is designed to restore your body's balance and support your chances of getting pregnant.
The pack contains 28 individual infusion sticks.
28 Day Babyplan Herbal Fertility Programme
The package contains 28 individual infusion sticks – each stick weighs 0.15 grams with 2.5 grams of our unique botanical composition inside.
The blend took 2 years to design and all ingredients are carefully sourced in collaboration with Phoenix Medical Ltd – one of UK's leading importers of Chinese herbs and medicine.
How to use the programme
To start your programme, you can start any day in your cycle.
You drink one infusion a day, possibly with a little honey. It tastes fine – a bit like a sweet vegetable soup.
If you miss a day, just continue with one infusion the next day (i.e. no double dose).
To create the infusion simply put one stick in 80-90 degrees hot water for 3-4 minutes after which you drink the cooled content.
(Tip: pour boiling water into a cup and wait about 5-7 seconds for right temperature in most cases)
The stick is designed to expand the botanicals until water cannot penetrate. This way, each ingredient delivers exactly the substances they are supposed to and no more.
We recommend you use the programme for a full 3-6 months.
Nutritional Value
28 sticks of each 2.5g of herbal mixture, values pr 100g
KCAL: 0
Protein: 0
Carbs: 0
Fat: 0
While using our Herbal Fertility Programme is great we also urge you to recognise the importance of maintaining a varied, balanced diet and a healthy lifestyle.
INGREDIENTS
Each infusion stick contains 2.5 grams consisting of a blend of the following herbs and roots:
Latin name: Radix Angelicae Sinensis, Common name: Angelica root
Latin name: Radix Glycyrrhizae, Common name: Chinese Liquorice Root
Latin name: Cortex radicis moutan, Common name: root bark of Paeonia suffruticosa Andr.
Latin name: Radix Paeoniae Alba, Common name: White peony root
Latin name: Ramulus Cinnamomum cassia, Common name: Chinese cassia / Chinese cinnamon
Latin name: Radix ginseng, Common name: Ginseng root
Latin name: Radix Salviae Miltiorrhizae, Common name: Salvia root / Red salmon root
Latin name: Fructus Lycii, Common name: Goji berries
Latin name: Rhizoma Ligustici Chuanxiong, Common name: Sichuan lovage rhizome
Latin name: Angelica Polymorpha, Common name: Dong Quai / Chinese Quince
Latin name: Semen cuscuta chinensis / Cuscuta chinensis Lam, Common name: Chinese Dodder seeds or Cuscuta seeds
Latin name: Radix Rehmanniae, Common name: Rehmannia Root
Produced for BPL Nordic AB, Stålkulegatan 2E, 212 28 Malmö, Sverige i EU.
Please direct any questions about this produt to: info@babyplan.com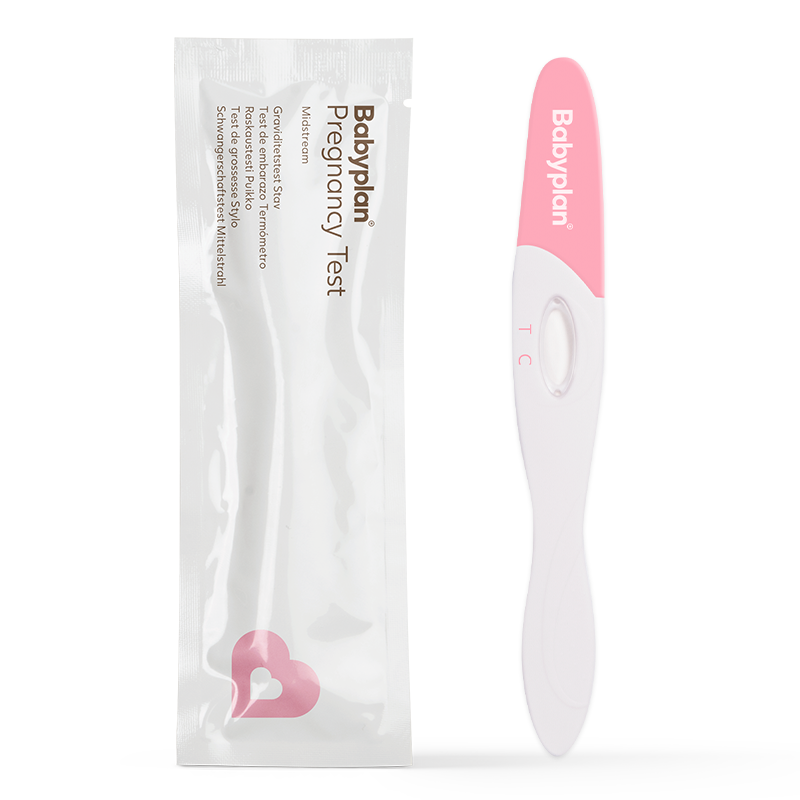 Pregnancy test which is very easy and hygienic to use. Safe and accurate result.