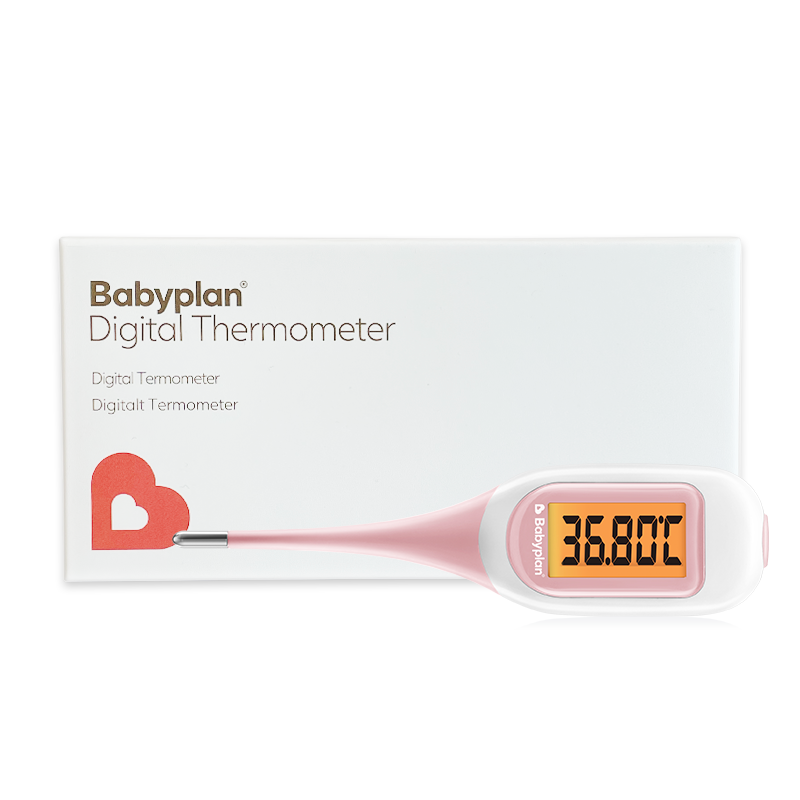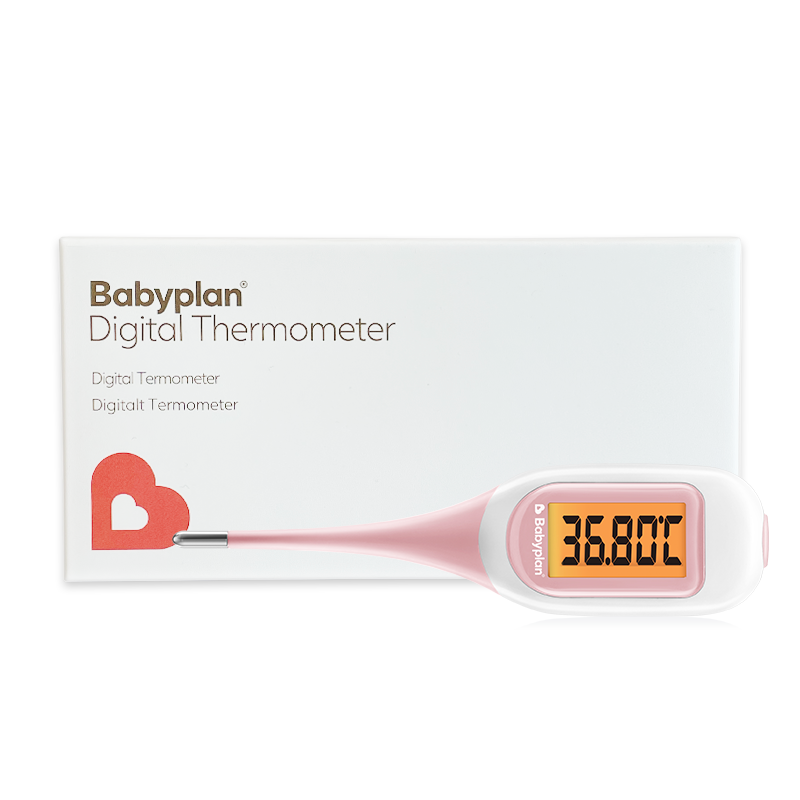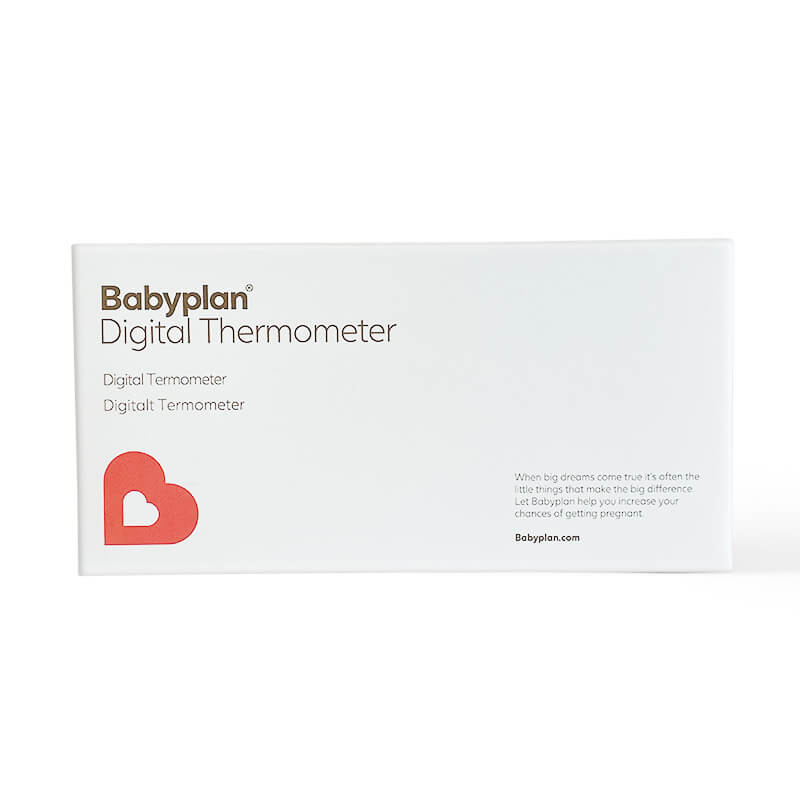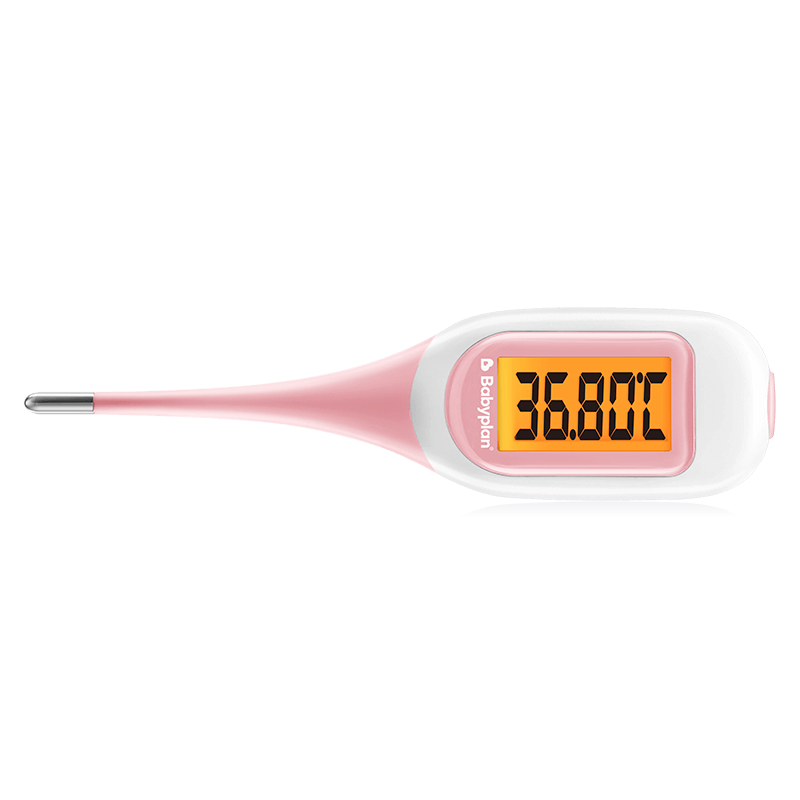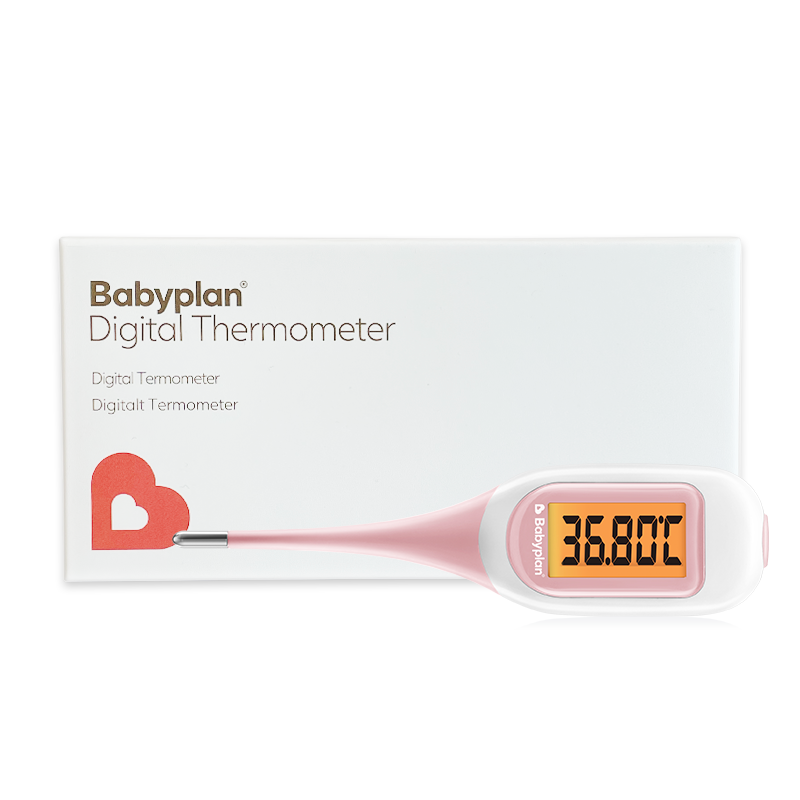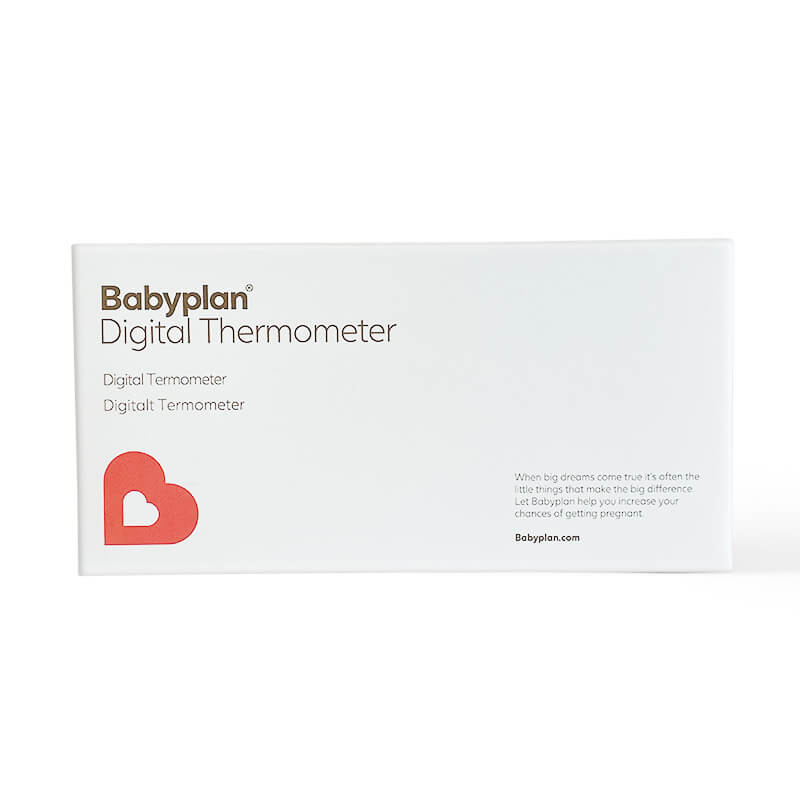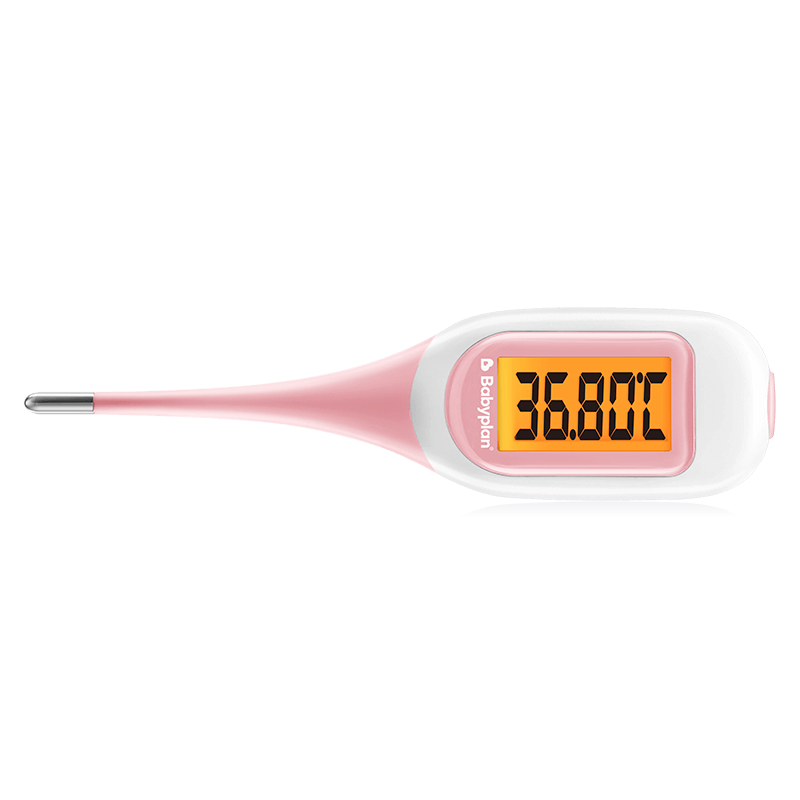 Babyplan Digital Flexible Tip Thermometer
The Babyplan Digital Thermometer has a flexible tip, allowing it to bend 45 degrees in any direction.
The thermometer has a big, backlit display, making it easy to read in the dark. The thermometer will display the last recorded temperature.
The Babyplan Digital Thermometer measures up to two decimal places, meaning you can make accurate measurements of your body's basal temperature.
The thermometer can be used in the mouth.
Using your basal temperature to predict ovulation
To use the basal body temperature method, you need to measure your temperature every day to track when ovulation has taken place. For most women, ovulation will cause a basal body temperature rise of between 0.2 and 0.4 degrees Celsius.
When you use the basal body temperature method along with an ovulation test, your monitoring results will be clearer and more accurate, thus boosting your chances of conceiving.
Information for use:
The thermometer is suitable for women who want to track their basal body temperature.
The thermometer measures to 2 decimal places and has an accuracy of 0.1 degrees Celsius.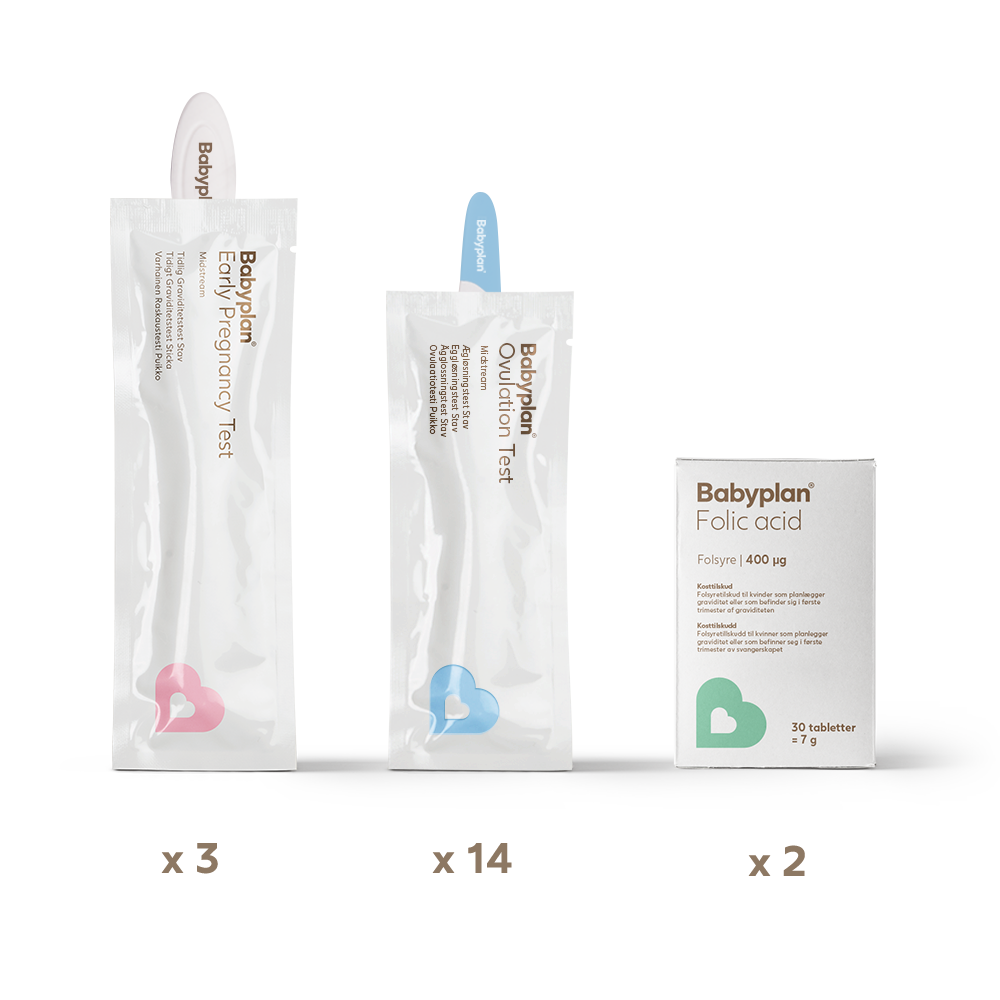 Test Kit includes a pregnancy test, ovulation test and folic acid in one box for a cheaper price.