Babyplan Sperm Concentration Test
Test your sperm count at home.
The test gauges whether sperm concentration is above (positive) or below (negative) the WHO's reference value of 15 million sperm per ml of semen.
Compared with microscopic semen analysis, the test has an accuracy level of 97.84 percent for a positive reading, and 91.38 % for a negative reading.
The test is sold in packs containing one or two kits so that a new test may be carried out 4-6 weeks after the first test, in order to confirm results.
Note that this test indicates sperm density.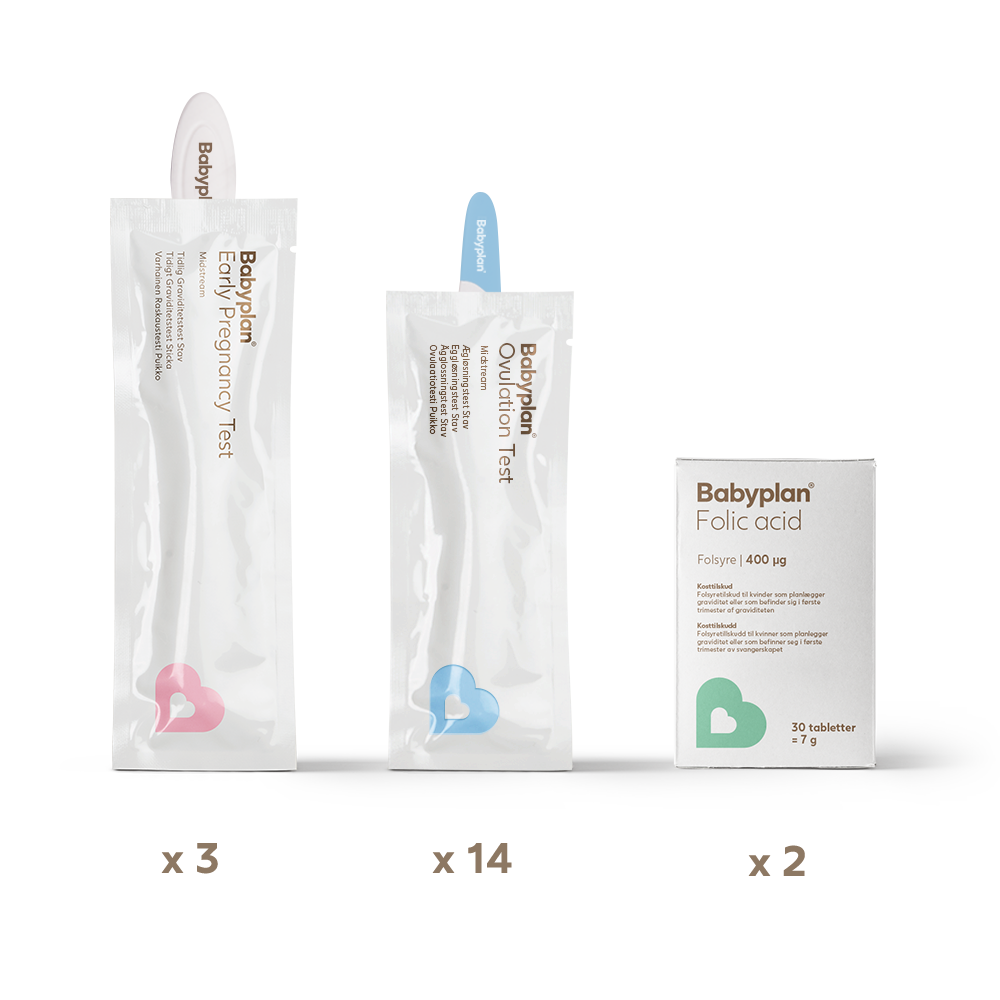 Test Kit includes a pregnancy test, ovulation test and folic acid in one box for a cheaper price.